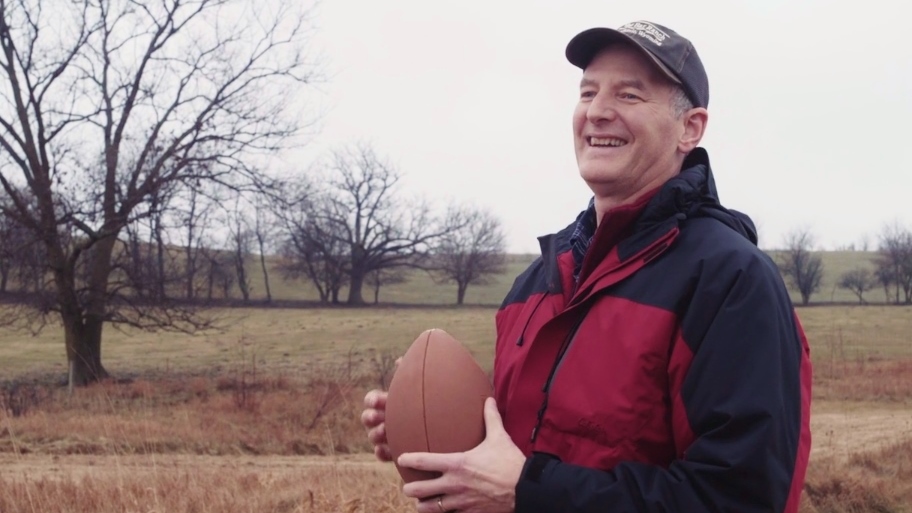 I was fortunate enough to grow up in a loving, Christian home outside of Friesland Wisconsin on a farm. My parents had five children in 10 years, and then 10 years later Steve and I were born, identical twins. So it was, really when I was very young, you know, it was fear. I didn't want to go to hell, so I wanted to be a believer. I never had a defining moment at that point where that's really where I became a Christian, or that period where I became a Christian. You know, I'd always believed, but then sometimes had doubts. I'm sure I'm saved, but didn't always have the assurance that I really did.
Steve and I were 26 years old. We were out in Colorado hunting mule deer with several friends from back home in Wisconsin. I got to the end of the ridge, and I didn't see Steve there, so I just started to walk back to look for him. So then a little bit later I did see him, and saw he was laying down, but again I wasn't really concerned, because you know, I just thought he was lying down just really taking a nap. So then when I got close, then I, all of a sudden I saw blood on his jeans and I raced Steve back up to the farmhouse and you know, yelled for the rancher and his wife, you know, to call an ambulance. You know, I'm looking and I'm just covered with Steve's blood - hands, everything, clothes and I remember thinking boy, there's just no way I'm going to get through this. I really got so angry at God, and I remember thinking: God, there's no way you can be all powerful if you can allow this to happen.
I was going to start CPR but you know, Steve was cold at that time, getting cold at that time, so I knew that he was gone. That was the worst moment of my life right there, and my salvation and my faith were the only things that were going to get me through it.
For several days, just like, the amazing peace that I felt…it was like I could almost feel a glimpse of the joy that Steve was experiencing in heaven. Jesus was right there with me. You know, really, God had everything in place that I was going to need to get through this.
God blessed me with Becca. Blessed us with four children and he's also blessed us with twin sons. They're not identical twins, they're fraternal twins, but you know…how God has blessed me, blessed me with that.
So with Steve's death, that's the first time in my life that I had to completely trust and rely on my faith and boy, it was, I don't, there was just no way I could've gotten through this without my faith and knowing that it is true and that I've given my life to Christ and to follow him, to serve him. That's what this life is about. So that's where, that's to me what life is about. That's got to be the priority in life: Jesus Christ as Lord and Savior, passing on the faith, and for the rest of my life I really want to trust and follow and serve him as much as I can.
If you would like to hear more of Stan's story please let us know and we'll get you in touch with him.
This story, and all of our stories, are from people who call Door Creek Church their home. As you contemplate this story, may your faith be encouraged and your hope renewed. If you'd like to learn more about sharing your story, start here.