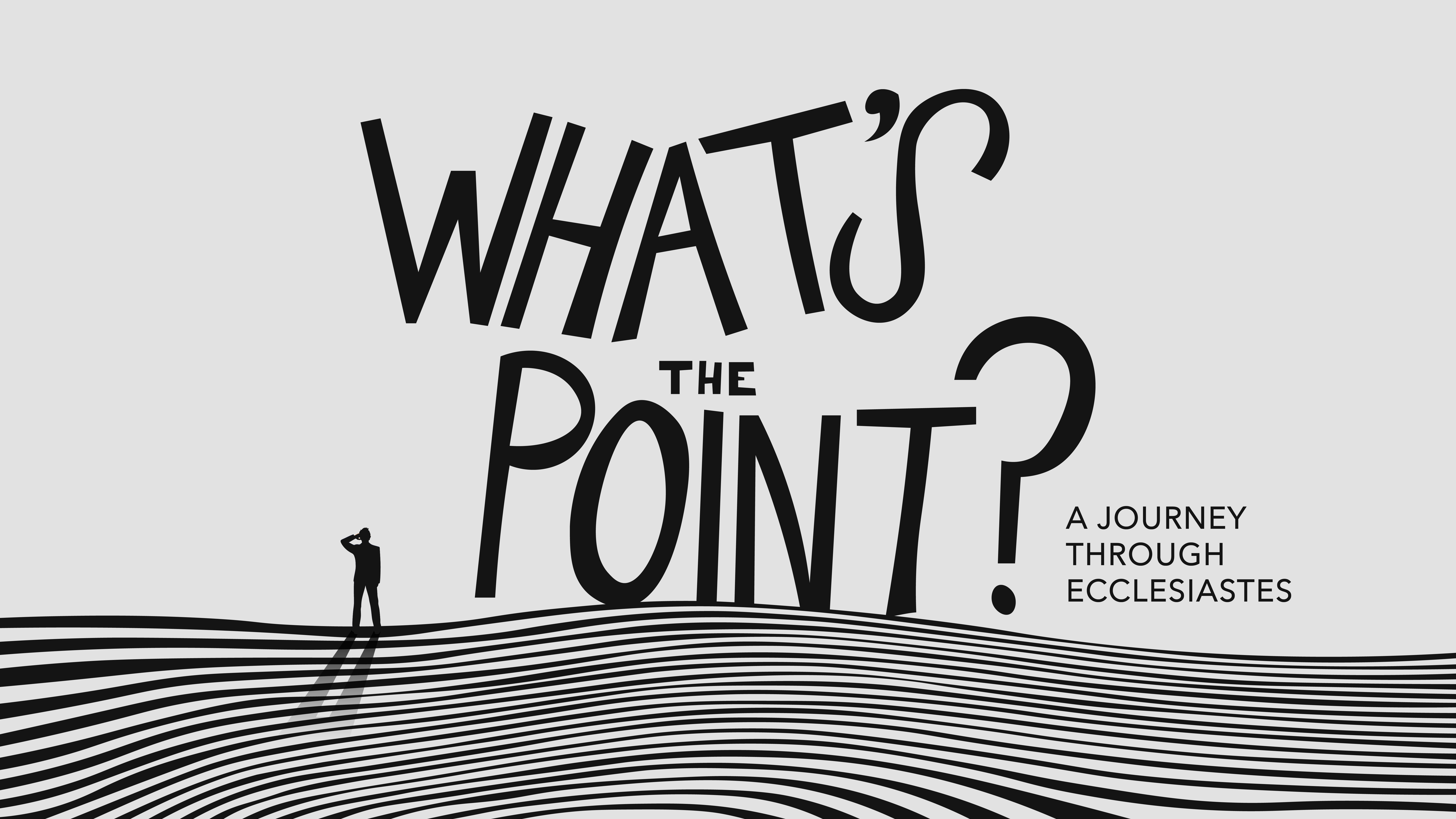 Discussion Guides will return in the fall.


What's the Point?
A Journey Through Ecclesiastes
Ecclesiastes is the Bible's most unsettling book. You won't find any flowery language about love or church. You won't find any pie in the sky stories about how thing always work out for good people. It's about real life. And for that reason, it's also the most relatable. It teaches us the paradox of the good life. We can spend our lives chasing sex, money and careers that disappear the moment we grab them. Or we can find meaning, joy and beauty in this life as we put our trust in God, the one who makes everything beautiful in its time.